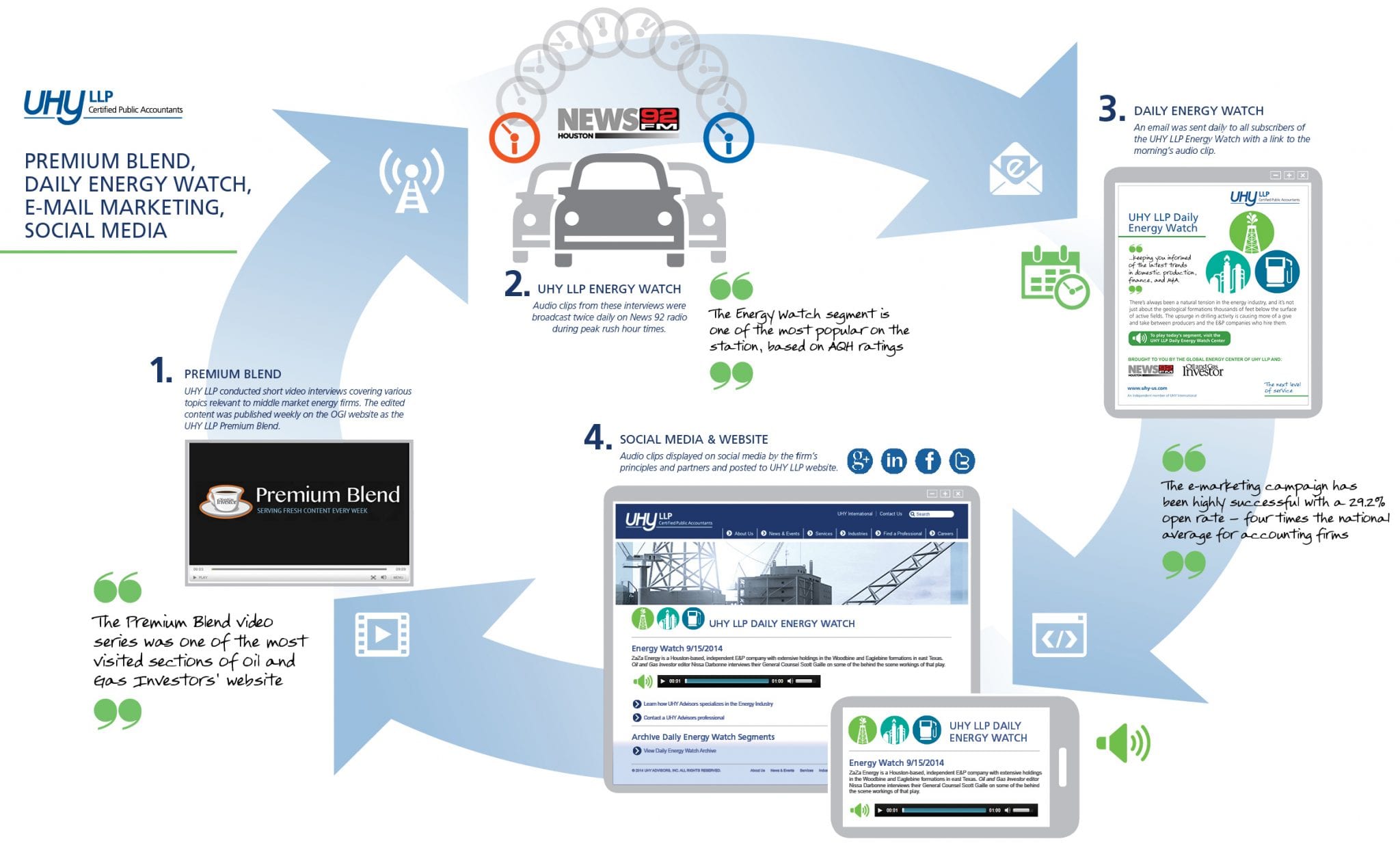 Premium Blend (video), Daily Energy Watch (radio), E-mail Marketing, Social Media:
Left Right Studio assisted and produced across all mediums in this integrated campaign.
PREMIUM BLEND VIDEO SERIES
Where UHY LLP conducted short video interviews covering various topics relevant to middle market energy firms – published weekly on Oil & Gas Investors website.
UHY LLP ENERGY WATCH
Audio clips from these interviews were broadcast twice daily on News 92 radio during peak rush hour times.
DAILY ENERGY WATCH
An email was sent daily to all subscribers of the UHY LLP Energy Watch with a link to the morning's audio clip.
SOCIAL MEDIA & WEBSITE
Audio clips displayed on social media by the firm's principles and partners and posted to UHY LLP website.